Did you know that Keratosis Pilaris is caused by the excess build-up of dead skin cells around individual hair follicles?  It is commonly seen in children and teens, but can begin as early as infancy.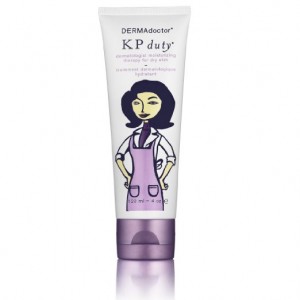 KP is a genetic condition and, despite common misconceptions, is not caused by parental neglect and bathing too infrequently.
Nowadays, there are more and more products available to parents to treat your child's keratosis pilaris and improve the look and feel of their skin.
DERMAdoctor is an extremely reputable company that has created a very effective line of products for treating keratosis pilaris, like KP Duty.
To learn more about DERMAdoctor's ever-growing line of skin products, view their list of products here.
To learn more about KP and caring for your child's skin, be sure to subscribe today!