Our babies have our hearts and we certainly don't want to see them uncomfortable from the symptoms of keratosis pilaris. While many children may not show symptoms of keratosis pilaris until 2 years of age, some kids show sign of KP as early as infancy.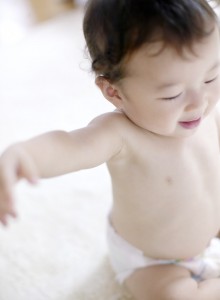 Dry or irritated skin can be very uncomfortable for our tiniest family members who can't yet tell us what may be bothering them. By far, the #1 most talked-about product here at KPKids is Aquaphor Baby Gentle Wash & Tear-Free Shampoo.  It's a very mild, fragrance-free cleanser ideal for your baby's skin.
In general, ALL of the Aquaphor Baby products are highly-recommended because they're mild enough for cleaning your infant's tender skin and they're extra moisturizing.
TIP: We keep these little guys stashed everywhere.
We've tested many products through the years, and have come across our favorites through trial and error.  These are some of our favorite brands with sensitive skin care products ideal for treating keratosis pilaris, eczema and dry skin in babies and infants…
To learn more about KP and caring for your child's skin, be sure to
subscribe to our KP Community today!